About OEHC
Welcome to the Ottawa Environmental Health Clinic (OEHC). The OEHC offers comprehensive medical care for individuals suffering from fatigue, allergies, chemical sensitivities, and chronic or environmental illness. The OEHC staff is committed to providing high quality treatment and patient-centered, personalized care.
The philosophy of the OEHC is to go beyond the treatment of individual symptoms by determining and caring for the underlying causes of the ailments. Your health can be likened to an iceberg where the symptoms are the tip of the iceberg. Only by going below the surface can you find the foundational causes of these outward manifestations. By treating these root causes, the iceberg gets smaller, the individual gets better, and the symptoms relieved. This method of healing puts the patient in control of their health and ultimately prevents further or repercussive illness.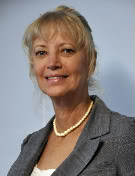 Dr. Jennifer Armstrong is a General Practitioner with a special interest in Environmental Medicine. She is certified by the International Board of Environmental Medicine and is a past president of the American Academy of Environmental Medicine. Dr. Armstrong has been caring for Ottawa area patients for over 20 years. Her philosophy is to investigate beyond the individual ailments, to treat the total load of variables affecting a patient's health, and ultimately to prevent illness.
Dr. Jennifer Armstrong
Scent free policy:
In order to provide a healthy place of work and care, the OEHC has a strict fragrance free policy. Please ensure that all personal care products (detergents, soaps, creams, etc.) are fragrance free. The use of perfume/cologne and fabric softener is not permitted.